PRX- T33
Bio-Revitilisation Treatment for Tighter Brighter Skin
PRX-T33 is the next generation of bio-revitilisation that does not require injections. It contains 33%TCA, Hydrogen Peroxide and Kojic Acid. This formulation provides all of the benefits of a high percentage TCA peel but without the associated side effects - discomfort and peeling. Best of all there is no downtime thanks to the addition of the Hydrogen compound.
The PRX difference is that the TCA penetrates to the deeper layes of the skin, this intense stimulation creates immediate hydration, firmness and tightening of the skin whilst leaving the top layer intact.
H2O2 in low concentrations will promote the healing of wounds, help remodel the extracellular matrix and regulate inflammation.
Kojic Acid is an effective skin-whitener and depigmenting agent. It plays an important role in inhibiting the post-inflammatory hyperpigmentation that can occur in susceptible individuals
TCA is a chemical agent that has long been used for peeling and treating damaged skin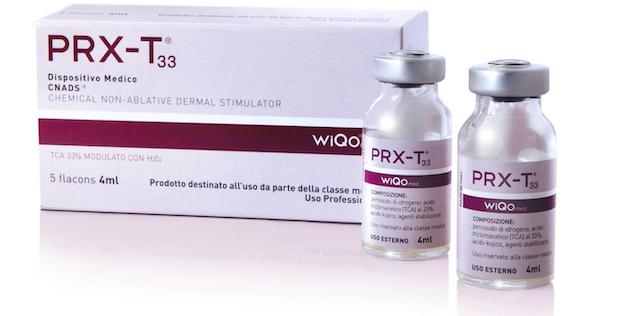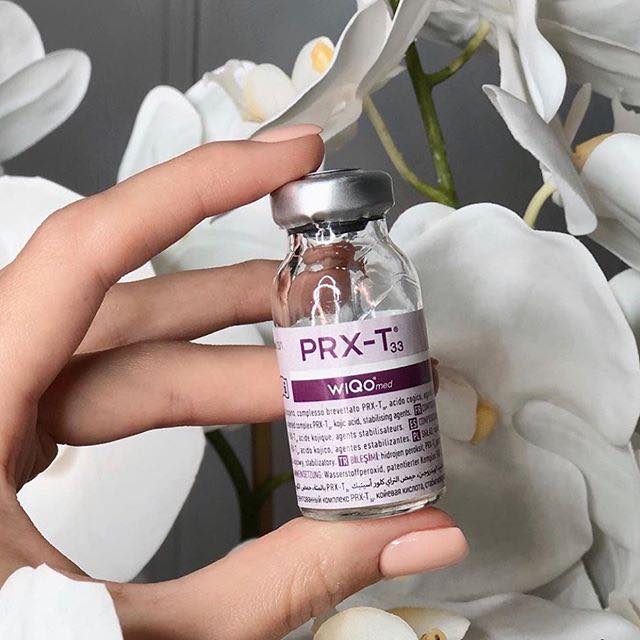 What are the Benefits of the PRX-T33 Peel?
No needles and therefore no risk of bruising or swelling
No significant peeling of the epidermis
Painless
No social downtime
Non-photosensitising, so it can be used during the summer without risking hyperpigmentaition
Quick procedure
Provides immediate firming, hydration and tightening
Results will continue to develop following the treatment